About Bolton Family History Society
What we do
The Society holds meeting at which talks on varied aspects of genealogy are given by experts in their fields. Where the speaker provides Notes, these are archived at the end of the Programme page. Tea, coffee and a bar are available before the meeting and there is also a helpdesk before and after the talk.
Keeping In Touch
Our digital newsletter, the Bolton's Genies, is sent to over 400 email addresses each month, and Facebook page which has a following of more than 720 is regularly updated. The pages we contribute to the Manchester Genealogist magazine are sent to the 2000+ members of the MLFHS.
To contact the Society please use the Contact Us page.
Helpdesks
We operate several helpdesk facilities including one at the Bolton History Centre with whom we enjoy an excellent working relationship. We hope to resume these activities before too long, and that would be an excellent time for you to join us. Change always begets change - now is the time to plan ahead.
Partners
We organise Workshops in various public libraries. They are open to members and non-members alike. Some are aimed at beginners whilst others are for the more advanced researcher.
Covid-19 Pandemic
We can do virtually anything! Meeting in person is, of course, not the best thing to do just at the moment. On these pages we give a flavour of what we have done and what we will do in the New Normal. With or without the New Normal, Bolton Family History Society is adjusting to new ways of keeping in touch and helping others with their research.
Always Something
The Bolton Family History Society holds monthly meetings with expert speakers on matters of interest, publish a digital Newsletter [Bolton's Genies], contribute to the Manchester Genealogist magazine, have a Facebook page, helpdesks and workshops, attend fairs and organise occasional open days and visits for our members.
Upcoming Events in Bolton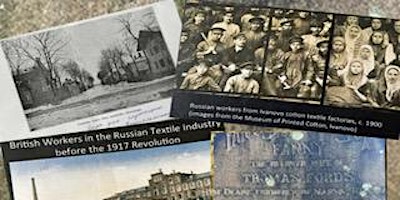 BOLTON FHS - they went to work in a Russian cotton mill and stayed 40 years
7.30pm 10 Jan 2024 - Bolton Golf Club and via ZOOM
The story of how my Grandma's uncle, an Operative Cotton Spinner and wife, a Cotton Winder, went o work in a Russian cotton mill in 1861.
Details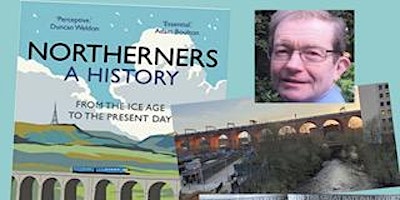 BOLTON FHS - Northerners: A History, from the Ice Age to the Present Day
7.30pm 7 Feb 2024 - Bolton Golf Club and ZOOM
An entertaining talk with wide appeal and plenty of local interest in a 45-minute romp through 180 million years of northern history.
Details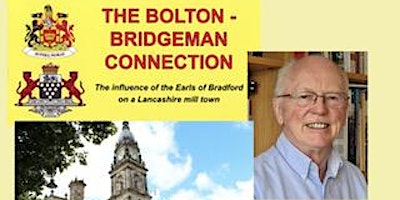 BOLTON FHS - The Bridgeman Connection with Bolton
7.30pm 6 Mar 2024 - Bolton Golf Club and via ZOOM
Ray Jefferson will give us an explanation about the town's relationship with the Bridgeman family (ennobled in 1815 as Earls of Bradford).
Details