Research at Manchester Ancestors
Our Research
The Manchester & Lancashire Family History Society was formed to preserve and transcribe historical records relating to family history research. Here we bring together over 50 years of work carried out by our members whether in project teams, local groups (the branches) or individually, all overseen by project co-ordinators.
The Owens Manuscript
When one of our members discovered the Owens Manuscript, a handwritten diary and account of Manchester and events nearly 200 years ago, the Society immediately took steps to secure this valuable document. Volunteers have transcribed and indexed names and we hope to make the document more accessible in the future.
The Search Button
At the top of every page is an orange "Search" Button. This is your quick route to searching all of our 2.7 million (and growing) records. Try a simple name search. Enter a name and then scroll down the page to see the results. The 'Public' results are shown first, just click on the Members tab to see what is available to members. Either log in to see the results of join us! 'Log In' and 'Join' buttons are both at the top of each page.
Joining Us
For the first time in our history, we can now offer instant, online, membership applications! Click on the Join button at the top of the page. At present we are offering a universal membership at £15 a year regardless of location; membership includes access to all of our records, delivery of four quarterly magazines and free associate membership of another member of your family.
The Great Database
A combined database from several data sets including Manchester, Salford and Oldham Burials, Manchester Crematorium death notices, Army Deserters, Prestwich Asylum Inmates and Manchester Police Records. A wide ranging collection from all parts of Greater Manchester and the surrounding areas. This is the database to which most new data sets will be added. 
Memorial Inscriptions
This is an index of some 460,000 names appearing on 120,000 memorials in several hundred Manchester, Salford and Bolton burial grounds as well as graveyards further afield in Lancashire and Cheshire. Search results include full transcripts of memorials. Many of these memorials no longer exist.
Burial Registers
This index to over 487,000 burials appearing in the burial registers for numerous Manchester, Salford and Oldham burial grounds has now been incorporated in The Great Database above but is worth a separate mention because, together with the index to memorial inscriptions, this represents a huge archive of family names.
1851 Unfilmed Census
Searchable transcript to those parts of the 1851 census for Manchester, Chorlton-on-Medlock, Salford, Oldham and Ashton-under-Lyne which were water damaged and not filmed (or for which the films are not readily readable) as transcribed by MLFHS volunteers. Provides full as-enumerated pages showing the full or partial information which was recoverable.
Database
The database includes for more than listed here - just give it a try! Included in your search might be one of the first people in Salford to register a car, or a scholarly article in our huge archive of The Manchester Genealogist magazines.
Documents
The society also has a large number of research documents, some available for public access and some for members only. Some are indexed in The Great Database and some are not. Details of these documents will be added to the research pages as we continue to add to our new website.
The War Memorials Public Database
"Preserving and recording war memorials is our passion, whether we record local memorials or work with others to make records more accessible."
Upcoming Events in Manchester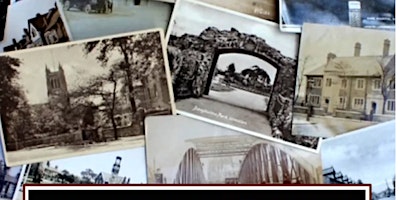 Urmston, Flixton and Davyhulme: A Postcard Heritage - Michael Billington
10.30am 17 Jan 2024 - Manchester Central LIbrary
Join us for a fascinating journey through Urmston, Flixton, and Davyhulme's postcard heritage with Michael Billington on January 17th, 2024
Details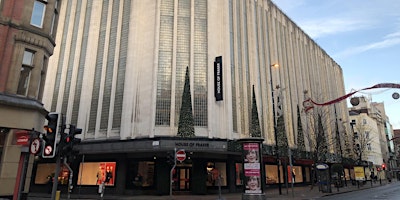 The Deansgate Story - Keith Warrender
1.00pm 17 Jan 2024 - Manchester Central LIbrary
Deansgate "Discover the stories behind the buildings and businesses on this famous thoroughfare,
Details